This is the final showcase of web tools and services for web designers and developers in 2020.
After spending many weeks to test hundreds of different web solutions, we finally got to an end -> this article.
Find below detailed info about a super affordable logo design contest platform and the best WooCommerce support service, about the best WordPress themes and plugins, about website and landing page builders that are really efficient, etc.
Did you know that WooCommerce is powering over 1.5 million stores, some of them being the best performers in their niches? It's huge, there are countries that don't have this population.
- Advertisement -
The only minus about WooCommerce is that you need a team to take care of your shop, if you want to sleep well the nights and get the maximum out of this platform. Why is that? WooCommerce is like a Lamborghini, when it works well, it is awesome, but tons of things can get wrong in a supercar / super e-commerce platform, right?
The good thing is that you can prevent or solve very fast all the WooCommerce problems. You just need to work with WPcustomify, a highly specialized team in this platform.
They will help you with:
WPcustomify will configure all parts of your WooCommerce store.
Extensions installation and configuration.
Full 24/7 support.
The costs for these services are very small and not reflect the high quality that you will get.
Get in touch with this certified agency in WooCommerce.
- Advertisement -
Two of the most common problems that we all have are excessive stress and work-life imbalance due to heavy workloads and high performance demands.
Of course, hard work always pays off, but you don't have to exhaust yourself to see remarkable results. To attain desired objectives and goals more quickly, all you need to do is to plan and organize tasks, track performance and evaluate results. Luckily, some digital tools may help you with that, and actiTIME is one of the best of them.
This time tracking app has the three core features to arrange work processes in an optimal way:
Scope management for creating projects and tasks;
The Kanban board for real-time progress monitoring;
Time tracking for keeping a detailed record of hours spent on tasks and assignments;
Comprehensive performance reports for a thorough review and analysis of time use trends.
Overall, actiTIME allows users to track progress and assess either personal or team productivity. In this way, it promotes deeper insight into how efficiently you manage time and allows for more educated decision making in terms of productivity and work-life balance improvement.
actiTIME is also highly affordable. If you're a single user or a small team of two or three, you can enjoy many of the benefits that the tool offers forever at no charge. Sign up for a free actiTIME trial and bring your productivity to the next level.
You don't need to spend thousands of dollars or even more, to create a super website in 2020. Use Total WordPress theme, this package has everything you need included (tons of premium demos, styling options, builder modules, you will even find premium plugins included for free – Visual Page Builder, Templatera, and Slider Revolution).
The theme is lightning fast, fully responsive, easy to use, configure, and customize.
Use Total to create any kind of website you want: blog, shop, one-page, portfolio, creative, agency, etc.
How are you finding new web design tools for your projects? You search on Google website, you filter the tons of ads and websites with low-quality info, the repeated information, you visit page after page so you won't lose a great tool that is not heavily advertising, and you spend lots of hours on Google. If you find yourself in this situation, I am here to help you.
I found out a super place named Webdesign Toolbox, a web design tools encyclopedia where you can find everything you need super-fast, in just a few minutes.
There are 965 resources in 78 different categories. You want to see all the website builders in the world? Check that category. It is simpler than ever.
Browse Webdesign Toolbox, it is awesome.
You need to do manual and automated tests of many kinds? TestingBot is the best in this field, being feature rich and having over 8 year's experience in this niche.
Check its features through a free trial. You will love it.
Codester is a complete marketplace filled with hundreds of thousands of premium stuff:
Website themes of all kinds
PHP scripts
Apps
Plugins
Free stuff
Hugele discounted items
Browse Codester and pick everything you need; they have super price.
Taskade is a quick growing and highly respected new collaboration tool that lets you create fully customized workspaces for each project of yours. Create as many workspaces as you need, from 0, or edit the included templates.
It is free to use Taskade for 10 projects, give it a try. Your remote team will love it.
There are many freelance professions: marketer, web designer, developer, photographer, videographer, et. For all of you, Bonsai, the leading suite of software for freelancers, is offering invoice templates.
These invoice templates look awesome and are simple to customize.
Check them.
Mobirise will help you create a super website, SEO friendly, and responsive, in a couple of minutes.
Pick of the 3500 awesome website templates and start customizing it using the smart editor.
Create a super website with Mobirise, it is simple and quick.
Goodie is a professional WordPress and front-end development service, powered by the famous team of Xfive, experts with huge experience in this niche.
This service is great for web designers that need a reliable web development partner and for business owners that want to amplify their online presence.
MailMunch is a super tool that you can use to boost conversions by up to 400% with eye-catching forms and landing pages that you build in only a few minutes.
This complete lead generation software is feature rich, having lots of marketing features and advanced triggers that will help you convert visitors into subscribers and customers.
Use MailMunch and supercharge your website.
Unlayer is the best embeddable drag and drop editor for SaaS, you can install it on your website in 5 minutes or less, with no experience or coding skills.
Let your website customers create engaging emails and landing pages, designs that will look great on all devices, browsers, and email clients. They will find lots of gorgeous templates to work with and a smart editor.
Sign up now.
Rank Math is a powerful, yet free to use, WordPress plugin that will take care of your SEO.
Configure it in a few minutes, and Rank Math will start doing its magic, making your website rank higher in search engines and getting more traffic.
Get Rank Math for free.
Schema Pro will quickly add the schema markups to your WordPress website in just a few seconds. You select the pages you want and you press a button, that is all you have to do.
This is the most advanced, yet simple to use WordPress plugin for adding schema markups.
Landingi will help you quickly create landing pages that convert, using their awesome templates and the smart editor.
Start a free trial and see how it works.
CollectiveRay has super content – articles, reviews, and tutorials about WooCommerce, WordPress, hosting, web design, and all kind of tools. Experts in different niches are creating this content.
Whenever you want to find out more one of the above subjects, visit CollectiveRay.
Are you still manually gathering content from your customers and partners? How much time do you spend each day for this task?
Get back your free time by using Content Snare, a smart, professional, and affordable solution to automatically gather content from your customers.
It is simple to configure and use, and it is very efficient.
Register for the free trial and see how it works, you don't need to add your credit card.
XStore is the single WooCommerce theme that you need to create any kind of online store. It comes loaded with over 90 shop designs, all of them looing sharp and nice, and the theme is SEO friendly and quick.
Check it.
FixRunner will fix your WordPress website issues through 2 types of services:
One-time fix if you need their service from time to time.
A monthly plan (there are 3 to choose from) if you want them to closely watch and fix your WordPress website.
You will love to work with FixRunner, they know perfectly WordPress, they are friendly, and the service is super affordable.
Articles that have tables of contents have better stats. We all love them, right? If yes, why don't we all have tables of contents in our articles?
Heroic offers a free WordPress plugin that will automatically add tables of contents.
Get Heroic Table of Contents plugin for free.
React Dashboard templates are best if you want to customize your dashboard efficiently and cost effectively.
Download our top templates to customize your dashboard according to your way.
Use Pixpa website builder to create all-in-one websites – a website, a store, a blog, and a client gallery.
The process is simple and straightforward, you can start from 0 or you can edit one of the included templates. Both ways are quick and enjoyable.
Sign up for free.
Astra is a brilliant WordPress theme that will supercharge your website. It passed the 1 million users mark in 2020 and it still grows fast.
You will find included the biggest library of website designs and a theme that loads super-fast.
Fotor is a background remover and all-in-one visual content tool that is used by tons of marketers, web designers, and online entrepreneurs.
Creating engaging content is super simple with Fotor, give it a try.
Facebook quizzes work excellent, did you try them? Use Opinion Stage builder to create such quizzes in no time and without any prior experience.
pCloudy is a popular solution used by over 100k users from all kind of companies, including huge corporations like Philips and Honeywell, for manual and automated testing.
Find out more about pCloudy by registering for a free trial.
You are a freelancer or an agency and you need right away contract templates? No worries, Bonsai will help you with that. It is the most popular tool dedicated 100% to freelancers.
Start for free.
Controlio is a popular monitoring software for your employee's computer, being simple to use and efficient.
The installation is quick and straightforward.
Start a free trial.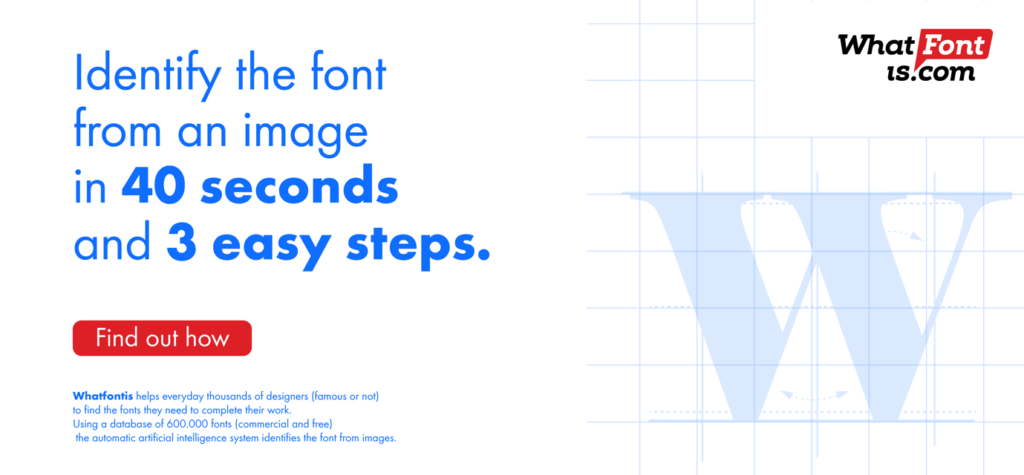 Use WhatFontIs to identify fonts for free, from any image or website.
This is the only system with a huge database of over 620k indexed fonts, and the only system that will identify both free and paid fonts.
Identify all the fonts you are curious about and use them in your projects.
Your marketing efforts are in vain if you don't know how to properly track them. Most of the companies lack this skill and they lose important money each month.
You don't need any super skills to understand web analytics, you need only the right platform.
Try FoxMetrics cloud-based web analytics platform, it will help you big time by showing you easy to digest and understand info.
You want the best UI Kits and dashboards for your projects? It will save you tons of time and effort.
Creative Tim is a huge name in this niche, creating from 0 their awesome templates, both free and paid.
Take a look.
UPQODE – WordPress Web Design Agency
UPQODE is an award-winning web design agency that has developed optimized WordPress websites since 2015.
With UPQODE, you are guaranteed a mobile-friendly and a high ranking website. While using the latest technology, the company's team of experts develops website codes that are functional, secure and optimized for the long term.
For small businesses working on a tight budget, UPQODE offers cost-effective packages.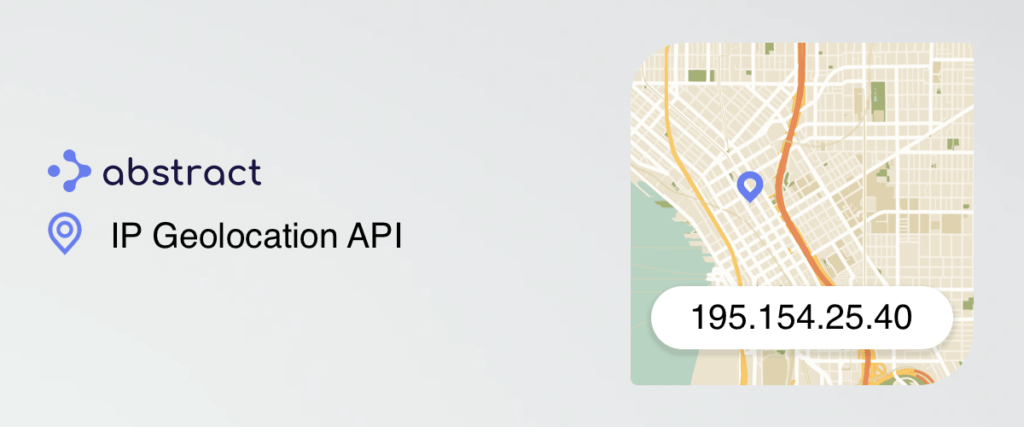 Abstract will help you with several APIs:
IP geolocation
Image processing
Public holidays
Website screenshot
Phone validation
Email verification
And even more
Experience the power of Abstract APIs with free credits every month.
You want to quickly add a moderated chat on your website, but you don't know? Use RumbleTalk, it will add the chat in just a few minutes, without any effort from your side.
Start with the free plan and upgrade it whenever you need it.
Blabber | All-in-One Elementor Blog & News Magazine WordPress Theme + RTL
Enjoy the intuitive website building experience delivered by the Blabber WordPress theme. This is a multi-purpose ready-made design based on the Elementor page builder. No matter if that's a personal or business project that you'd like to launch, the Blabber theme features all that you need to achieve your goals. The theme includes an ever-growing collection of creative demos, which are suited for sports, fashion, design, science, health, and other industry-specific projects. It offers intuitive customization experience of all pages and layouts. You may feel free to personalize the theme's header and footer elements in the drag-and-drop mode. Blabber is compatible with Gutenberg, WooCommmerce, and a number of popular WordPress plugins and extensions.
FC United | Football, Soccer & Sports WordPress Theme + RTL
Launching a usable sports website is easier than you think. By means of the FC United WordPress theme, you can launch a multi-functional web project without breaking the bank. The theme is perfectly suited for the launch of football and soccer club websites. It also contains a collection of ready-made homepage demos that are apt for basketball and NFL club websites. The modification of the theme's pages shouldn't cause you any worries either. It's made with the Elementor page builder, which provides for an intuitive drag-and-drop theme's customization experience. Due to the supports of the SportsPress plugin, you can update your website with many useful sports tools, including automated league standings, player profiles, sport presets, statistics, and more.
Craftis – Handcraft & Artisan WordPress Theme for Creatives
Use Craftis WordPress theme to bring a stylish and functional web presence to your handcraft website. This is a usable ready-made theme that will appeal to creatives looking forward to promoting handcrafted goods, furniture, jewelry, art, decor, pottery, etc. The responsive layout of the theme is intended to be modified by means of the Elementor page builder. Craftis is perfectly suited for blogging and eCommerce purposes. The theme is fully compatible with WooCommerce and the Elegro Crypto Payment plugins. Downloading this WordPress theme, you will get access to 10 amazing homepage demos and an impressive gallery of inner pages that are suited for different purposes.
Zento is a state-of-the-art Software-as-a-Service eCommerce platform built on the solid foundation of Magento 2 with a next-gen Progressive Web App frontend. All the tools and integrations you need to run and operate your online shop, in a modern and reliable solution. Sell everywhere, automate your operations, increase conversions, and focus on your business, not the technology behind it.
Conclusions
Why should you use these tools and services?
Here is the short and simple answer: because you will save lots of money and time, and because these web solutions will help you have better websites and get more sales.
Don't forget to try this popular ai logo maker, you will be amazed what cool logos can create.