With winter fast approaching and the end of the year right on its heels, there's no better time to start revamping your...
1- Hello John, can you please tell us a bit about you? I'm an introvert at heart. Late 40's,...
1- Hello Souphiane, can you please tell us a bit about you? Hey! My name is Souphiane Fard and...
1- Hello Gredi, can you please tell us a bit about you? My name is Gredi Nikollaj, and I'm a finance guy with 8 years of experience in the German automotive industry. I was born in...
Michael is the CEO of USPA Nationwide Security and USPA International Security. For 15 years, they have been operating on the U.S. – Mexico border; providing anti-kidnapping, abduction support and secure transport to and from Mexico. I had the chance to speak with Mr. Evans this...
One of the latest and probably popular marketing strategies of the time is Geofence Marketing. A specific and targeted digital marketing tool, this technology uses the location of the user to...
Influencer marketing has become a reckoning force in recent times with the growing popularity of social media platforms. Experts in the industry have observed that people are more open to recommendations from...
Small businesses need to justify every single marketing expense they incur because they have limited budgets. Implementing a digital marketing strategy requires some investment which may be a concern for a small...
PPC (Pay Per Click) advertising has been around almost as long as the internet has, and like everything else on the internet, it has evolved over time to change...
The popularity of Influencer marketing in social media is growing day by day mainly because it is an effective strategy for industries like travel, lifestyle, fashion, and also for B2B companies and...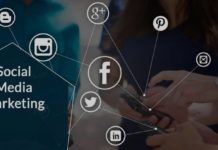 Technology has catapulted us into a new era of personalized marketing. To stand out from your competition, you must have a carefully tailored approach to your medical practice, both online...