I would say for about 99% of webmasters out there, part of the point of their website will for it to be to pay for itself, and eventually earn them a profit. This is harder for sites that are built around providing info instead of just selling some sort of goods, but not impossible at all.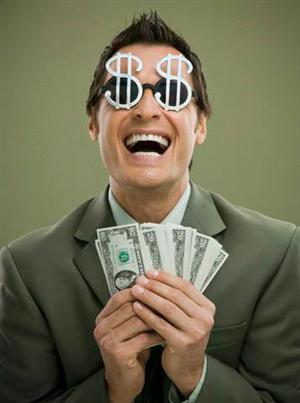 The first way, and most common way to convert your readers into a sort of paying customer is contextual ads. The main provider of these, as you may have notices, is Google AdSense. Contextual ads take what is on your site, and serves ads that are as relevant as possible. You can choose between text ads, image ads, or even, now there are video ads, but the latter choice is not recommended, as an ad video on your website would be an extreme turn off for many readers. These ads are easy to maintain, as you just put a code in your website, and then you make money when users click them.
The second main way to make money through websites is affiliate programs. These programs allow you to advertise their products and make money when people buy them when coming from your website. There are many major services that use a sophisticated tracking program in order to make sure that you do actually get your money for the referrals, but some programs, mainly the smaller ones, or singular ones, are unreliable, and not worth your time. They are the ones that track referrals through a user entered field, which isn't all too reliable, because some people might forget, and just leave it blank, but sometimes you'll get fake referrals that might balance it out, but focusing on these types of affiliate programs generally servers as a waste of time.
- Advertisement -
Direct advertisement sales might also be an option for you, but this will not be available right away. No one wants to pay specifically for ad spaces on a website that they haven't heard of. But, after a while, your site might gain authority, and if you do that, you'll have many visitors, and therefore, many potential advertisers that you can deal with privately. Generally, managing the ads isn't too hard, unless you have a great deal, but the extra income is worth it. You can make much more through private ad sales because you aren't losing commission to the contextual ad programs, plus, they just pay more.
These are the three easiest ways of making money from your website. Of course, there are many others, but these should get you started